Our Tucker
Breads
Goulburn's International bakery specialist, "The Breadman", specialises in sourdough bread and much much more.Braidwood is home of the world famous High Top, and their team of experienced bakers offer an array of traditional breads and so much more
Pies and Hot Food
The Bakery offers a large range of delicious meat and vegetarian Pies, Sausage Rolls and Quiches as well as made to order hot food like our crowd favourite the good old bacon and egg roll!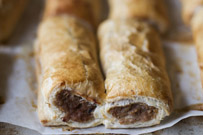 Sweet Treats
Try our mouth-watering cakes, slices and delectable pastries.  Braidwood also offers a selection of gluten free treats to tempt you!

Healthy Options
For those looking for something a little more healthy try our range of fresh salads, juices, yoghurts, sandwiches and wraps.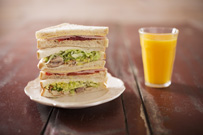 Coffee
Trappers is proud to provide you with the best coffee in NSW – Allpress.  Try one today!